Projects

EDMVedder has become one of the leading companies in the world in the area of classic yacht interiors. For instance three of the most striking yachts presently sailing, the restored schooner Doriana and the two replica's Eleonora and Atlantic, were all EDMVedder projects.
Furthermore the full set of masts for Eleonora were also built under supervision of EDMVedder.


Gepard

This unique lifeboat with the name Gepard has served on the Russian oil-trawler "USSR Gepard" since 1985, where it served as a lifeboat and a fireboat. The Gepard traveled from Panama to Vlissingen, where it stayed until it was auctioned. Two of its lifeboats also ended up on the auction. Mr. Thomas Luberti bought one of them to replace his former sloop. He chose the lifeboat because of its measures, sturdiness and it would feel like a floating terrace, since his home lacks a garden. At the moment the Gepard is harboured in Rotterdam. It's 8m long, almost 3m wide and weighs about 4000 kg. It still has its original tanks and sprinklers, but the pumping system has been taken out. EdM Vedder has taken care of her refit, though Mr. Luberti might do more in the future.
Cabinet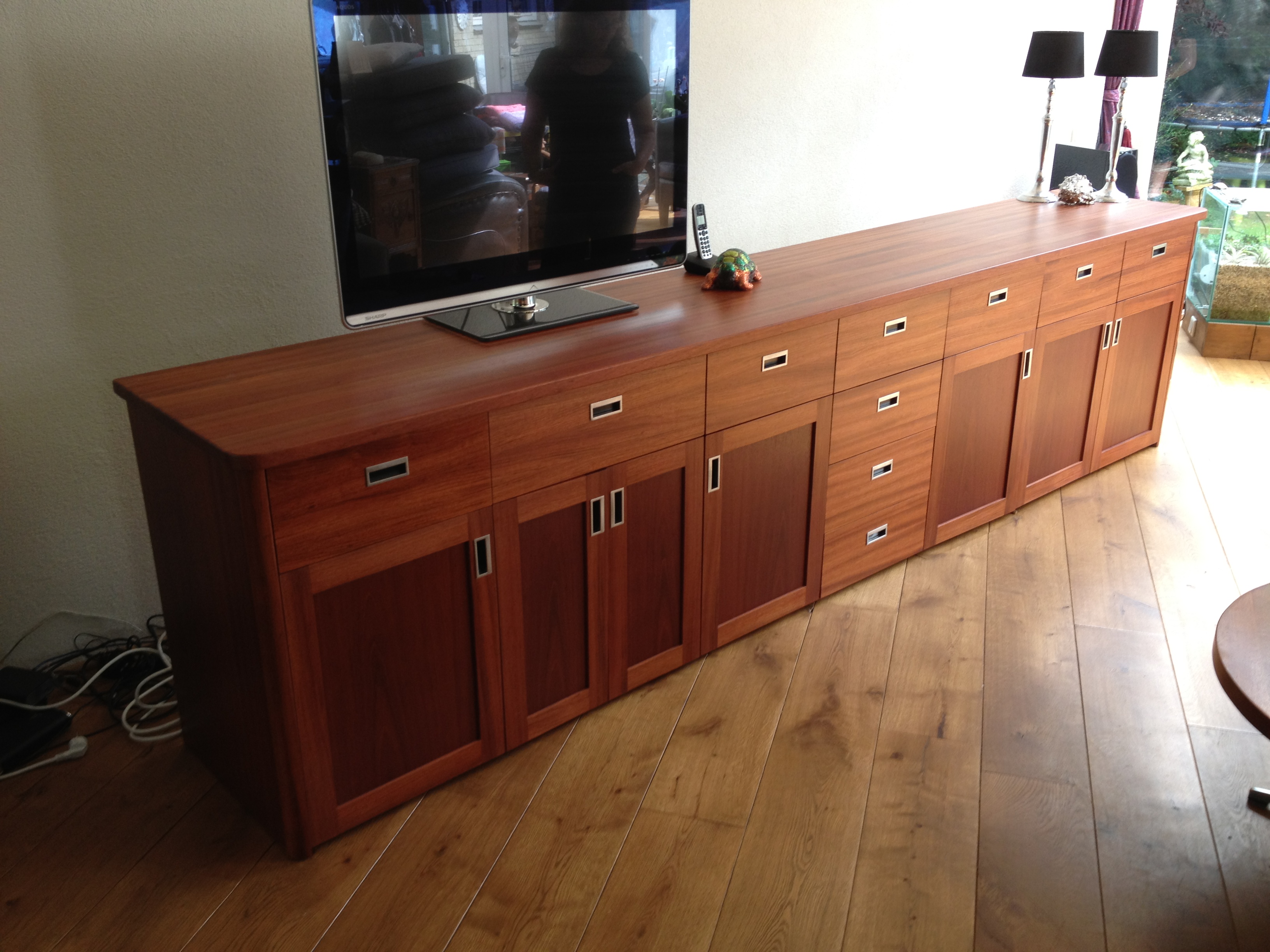 The Konijnenburg family desired a new closet for their living room. They created their own simple sketch which EdM Vedder transformed into a luxurious closet. The closet is one of a kind, with its customized measures, soft-close hinges and soft close drawer runners. It also contains an audio area with doors that seem to "dissapear" into the closet.
Paille en Queue

The Paille en Queue, a 16m trimaran type Pinto exception 52 designed by Philippe Briand, was built in 1986 in La Rochelle, France. It's owners, David and Kim Griffin, were looking for a complete new design that would feel like home. They found this in the Paille en Queue, which at that time was harboured in Tunisia. The Griffins decided to refit her in Malta, because of the country's close position to Tunisia and the English skills of the Maltese people. Noel Gatt from Manoel Island Yacht Yard advised Mr. Griffin to contact EdM Vedder. Now EdM Vedder is processing Mr Griffin's ideas into the trimaran to make it his personal home.
Casa di David

The Casa di David, made in 1932, is a 8,60 meters long saloon boat with a draft of 65cm. It's 2,30 meters broad and owned by George Biart. Mr. Biart took it over from his father, who invested all his time in the family's restaurant, also named Casa di David. In 2001 Mr. Biart took over both Casa di David's and has recently opened a second restaurant. Due to the opening of the second restaurant Mr. Biart unfortunately doesn't have time for the saloon boat, and so he's put it for sale. EdM Vedder has taken care of the saloon boat's floor and interior.
De Gaper

This 18,5 m long clipper, weighing 24,5 ton, was built in Singapore in 1978 and first set sail in December, that same year. She was the first wooden clipper in Singapore that had aluminium masts and spars. The clipper was harboured in St. Martin, where it got caught in hurricane Luis on September 5, 1995, one of the strongest hurricanes during the 1995 Atlantic Hurricane Season. The clipper was picked up by the hurricane and got hurled on land. Fortunately, only the haul was damaged. The sturdiness of the clipper interested Mr Fennell, who bought her and gave her a new life and name. The clippers original name "Kuan Yin Lady Victoria" was transformed into "De Gaper" and sailed to the harbor of Enkhuizen, Holland. Suddenly the owner met the clippers former owner, a drug baron, who claimed that the clipper was still his and the sale was false, because he wasn't present at the time. After juridic fights, the baron was proven wrong and the clipper stayed in Enkhuizen. Here she had a big break until 2003, when a new owner bought her. She was occasionally rented to family and friends and made many trips along the shores of Holland and England. One of those renters, Mr Kuipers, fell in love with the clipper and decided to make an offer. One week after the offer was made, the owner passed away. Some weeks later, the owner's daughter responded and the transmission was made. Because the clipper was in such a poor state, it is now being renovated, with extra care for the exterior. Mr Kuipers gladly helps along with the process of renovation and experiences a pleasant working environment. The clipper is one of her kind and has sailed quite some distances.
Drenec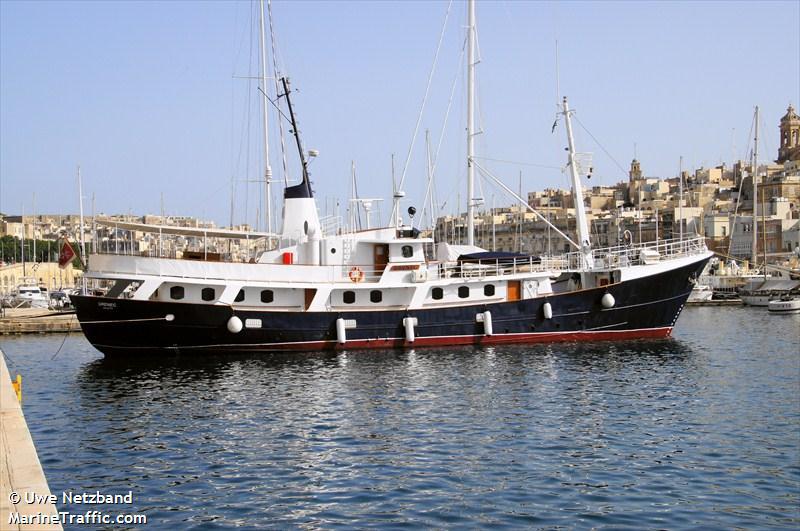 From September 2010 till December 2011, EdM Vedder has worked on the Drenec
Lallie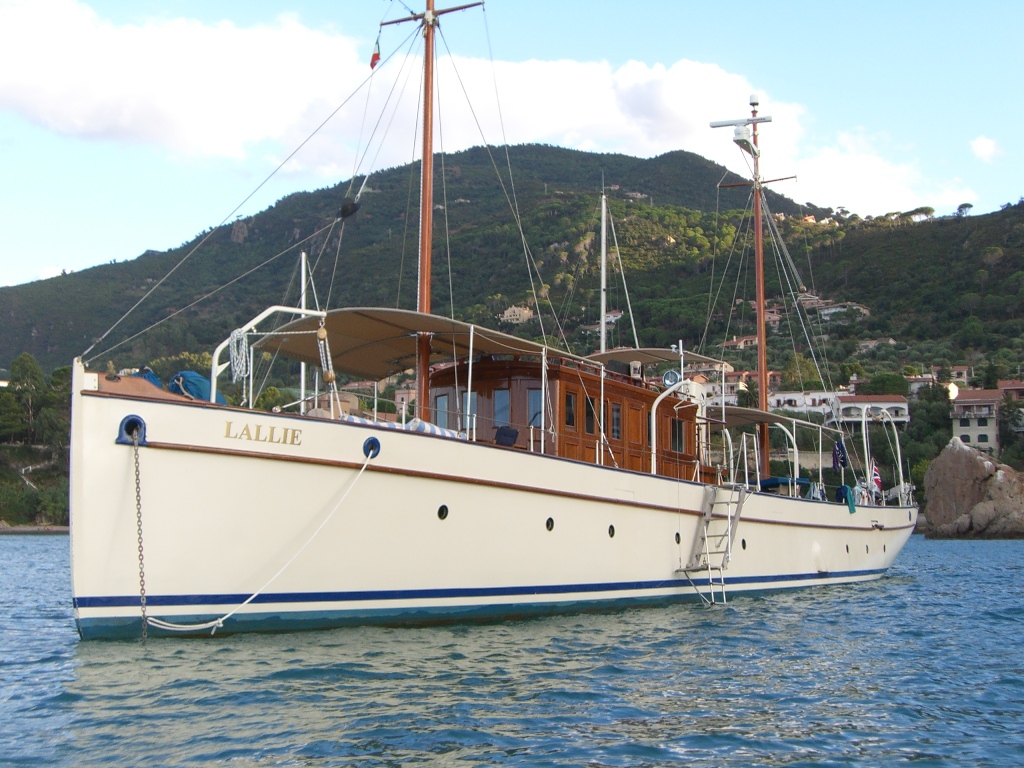 The 26,5m long Lallie was build in 1908 by Philip & Sons in Darthmouth UK.She was fitted with 3 paraffin engines after being towed to Clyde in Scotland. She was built as a yacht for use on the Caledonian channel, hence her shallow beam (4.20m) She has such a long history that most of it consists of rumours, such as her service during World War II. Yet, it has been confirmed that she was the vacation house of a family in France, who took excellent care of her, using her frequently on holidays. At the moment she still has the same purpose, as she's being used as a family yacht during summer vacations in the Mediterranean Sea. Her last refit was in 2005, when she gained 2 new 220hp Baudoin diesel engines.
Atlantic

The present Atlantic is the replica of the iconic 3-masted schooner that was designed by John Gardner and built in 1903. In 1905 she won the Transatlantic Race setting a record that stood for many years and was only broken in 1998. She is 185LOA and can cater for 12 guests and 10 crew. All her deck structures as well as her complete interior including crews quarters, fully fitted galley, her magnificent salon with exquisite woodworking details and her luxuriously appointed guest cabins were all drawn and constructed by EDMVedder. The complete interior of Atlantic was built in a facility in the South of France and then transported and installed in the yacht in the Netherlands.
Doriana

Doriana was built in 1930 and at 39 metres length is one of the largest wooden schooners in the classic fleet. When the restoration of Doriana in Villefranche sur Mer in Southern France was almost completed a disastrous fire completly gutted her interior. EDMVedder had only been responsible for the work on her library but when the owner decided to have her completely restored again he this time entrusted EDMVedder with the recreation of her full interior which comprised of 5 guest cabins, a library and a salon galley.
Thales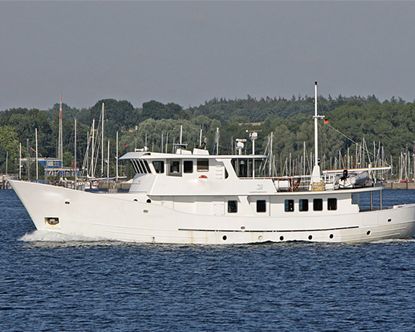 The Thales, nowadays chartered as a party yacht, is the smaller sister of the Thalassa and Thalassa Royal. She has a very luxurious interior, with varnished wood, copper and leather seating. EdM Vedder has refitted her in 2002-2003
Koningsvlet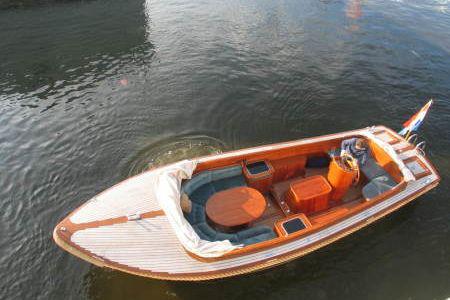 The koningslvet de luxe 812 is personally designed and constructed by Michael Vedder. She's 8.12m by 2.90m, hence her name. Both interior and exterior are mainly made out of teak. She's a very comfortable vessel, with a boiler for hot water, a heating system, a retracting table that forms a "kingsized" bed, a toilet, a cooking unit and a Sol Mini 31hp 4 cylinder diesel motor. Her luxurious features guarantee a pleasant time.
Eleonora

Eleonora is a replica of Nathaniel Herreshoffs famous racing schooner Westward originally built in America in 1910. Eleonora was launched in the Netherlands in 2000 and her complete interior was built on location by EDMVedder and finished in 2002. She has four beautifully appointed guest cabins with for instance marble trimming in the bathrooms. Her recreation set new standards for classic yachts restorations.
Get in touch!
Call Now
+31-(0)180-398236